with Avery Willis Hoffman, Fran Amewudah, and Shivaike Shah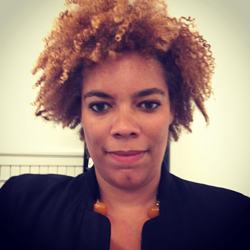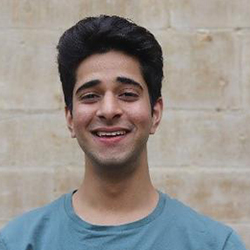 In this episode, Shivaike Shah (left) and Fran Amewudah (middle) discuss their latest TORCH-funded project - reinventing and reimagining their successful 2018 student production of Medea with an all-BAME cast.
They are interviewed by longstanding associate, and former APGRD doctoral student, Dr Avery Willis Hoffman (above right; Program Director - Park Avenue Armory) who also produced a student Medea in Oxford in 2002.
Or go to the episode on:
Speakers: Avery Willis Hoffman, Fran Amewudah, Shivaike Shah; introduced by Giovanna Di Martino.
Production: Giovanna Di Martino and Claire Barnes. Recorded in August 2020. 
Transcript
Read or download a transcript of this episode (PDF)
Mentioned in the episode
Accompanying blog post
Shivaike Shah and Fran Amewudah reflect further on the BAME Medea project in an accompanying post on the APGRD blog 

 
Left: Production photograph of BAME Medea at the O'Reilly Theatre, Keble College, Oxford, 2018
Subscribe to the podcast