Events
In addition to its annual public lecture series and conferences, the APGRD runs a regular seminar series during Michaelmas term, as well as exhibitions, performances and workshops, connected with all aspects of performance and classical reception. You can see upcoming public events listed in the right-hand column, or use the left-hand menu to navigate events by type.
Recordings of a number of our past events are available from our Audio and Video page.
Upcoming events
Postgraduate Symposium 2018
'Misdirections and misconceptions in the theory and practice of Greek and Roman drama'
Monday 25th June (Oxford)
Monday 26th June (London)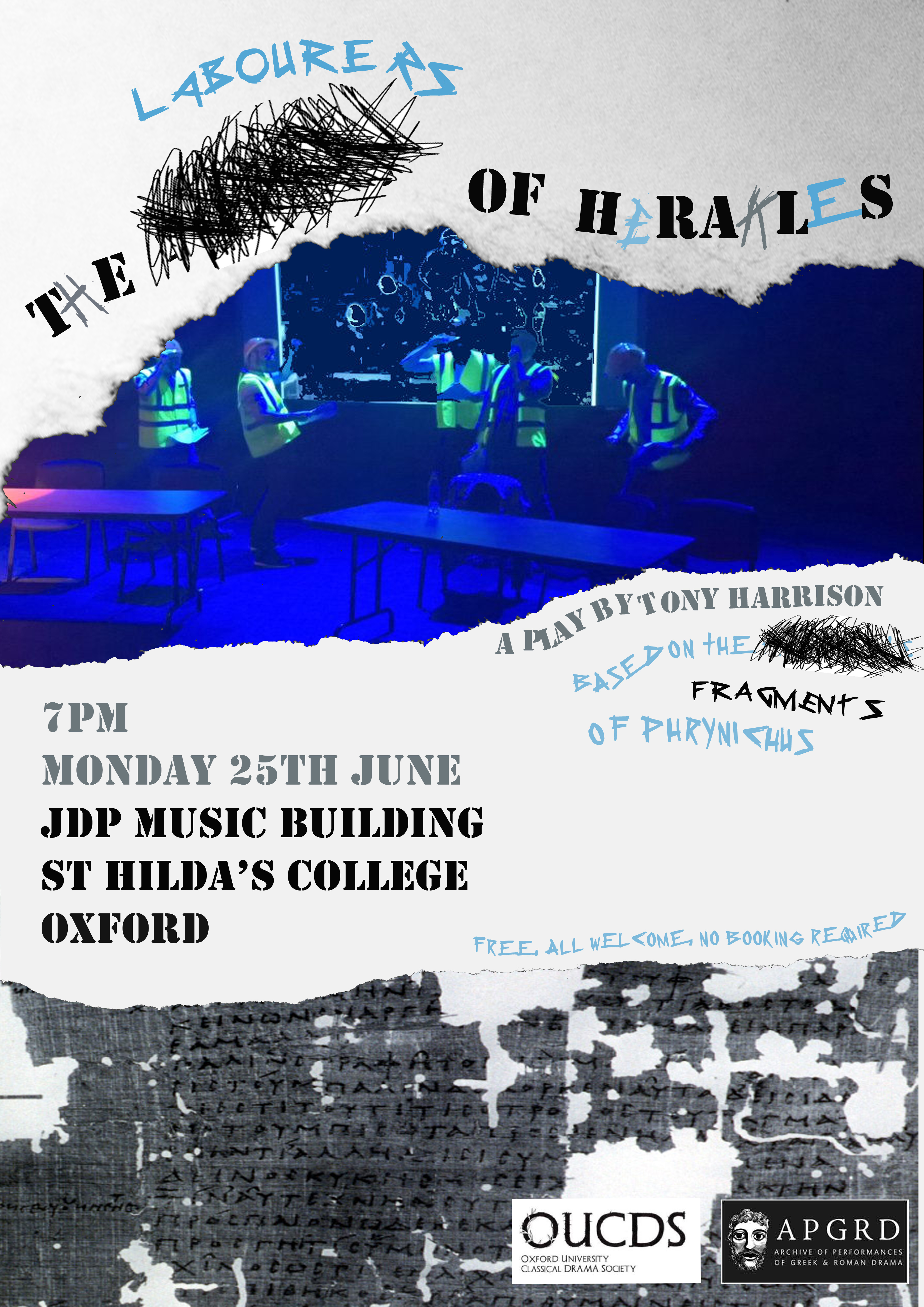 A performance of the play by Tony Harrison.
Monday 25th June