Welcome
The Archive of Performances of Greek and Roman Drama (the APGRD) is a research project based in the Classics Faculty at the University of Oxford. It investigates the performance of ancient texts from Greek tragedy to Roman epic, in any medium and any period, from stage to screen, from antiquity to the present day.
A world-renowned international research centre, the APGRD has been at the forefront of classical reception studies for over twenty years and is a pioneer in classical performance reception - see details of our publications here.
For more information visit the About Us section; or to explore our archives and production databses go to Research Collections.
APGRD News
New Podcast Episodes
We're delighted to share two new episodes from the APGRD Podcast. First, we have director Patrick Wang talking to Mike Lippman (University of Nebraska–Lincoln) about the presence of Euripides' Hecuba in his critically acclaimed 2018 film, The Bread Factory. Next, we have writer Hannah Greensleet and director Charlotte Vickers on Queer Andromeda - discussing their TORCH-funded project, centring queer experience in a contemporary retelling of Euripides' Andromeda.
Dancing with Apollo: Oxford Residency and Spitalfields Festival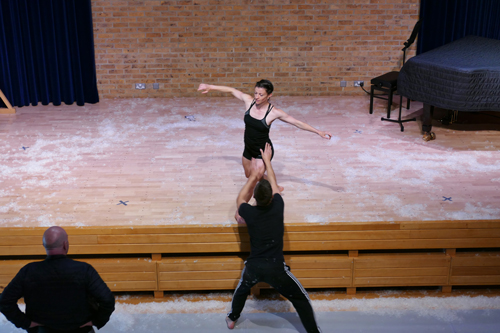 This TORCH/APGRD/DANSOX residency (4-9 July, St Hilda's College Oxford) involved celebrated choreographer, Kim Brandstrup and two professional dancers, Liam Riddick and Laurel Dalley-Smith, award-winning violinist, Sara Trickey and pianist, Ivana Gavric, with Marina Warner (All Souls) as dramaturg. We're delighted to see that this project has received favourable reviews in the press (4 stars in the Guardian). You can also read about the residency in our latest blog post by DANSOX Director, Sue Jones. A film of the residency by the distinguished film-maker Rocio Chacon will premiere on 30 July 4.30pm (YouTube).
Greek Tragedy: Masterclasses on Film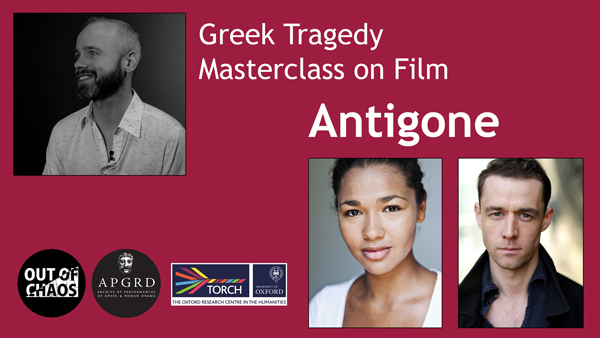 We are delighted to share the film premiere of Greek Tragedy: Masterclasses on Film, a collaborative project between the APGRD, The Oxford Research Centre in the Humanities (TORCH), and Out of Chaos Theatre Company.
British American Drama Academy's new summer programme 2022
We are delighted to be participating in the British American Drama Academy's (BADA) new summer programme, 'Greek Theatre: from the Ancient World to the Modern, Through Theory and Performance' being launched in 2022. For further information, visit the BADA website.
APGRD Newsletters
Read the APGRD's current Newsletter (No.30 Autumn 2021), on our Newsletters page.