Welcome
The APGRD is a research project based in the Classics Centre at the University of Oxford. It investigates the performance of ancient texts in any medium and any period, from Greek tragedy to Roman epic, from stage to screen, from antiquity to the present day.
A world-renowned international research centre, the APGRD has been at the forefront of classical reception studies for over fifteen years and is a pioneer in classical performance reception. For more information visit the About us section, or to learn about our archives and resources visit Research collections.
APGRD News
Latest ebook showcase: Agamemnon, a performance history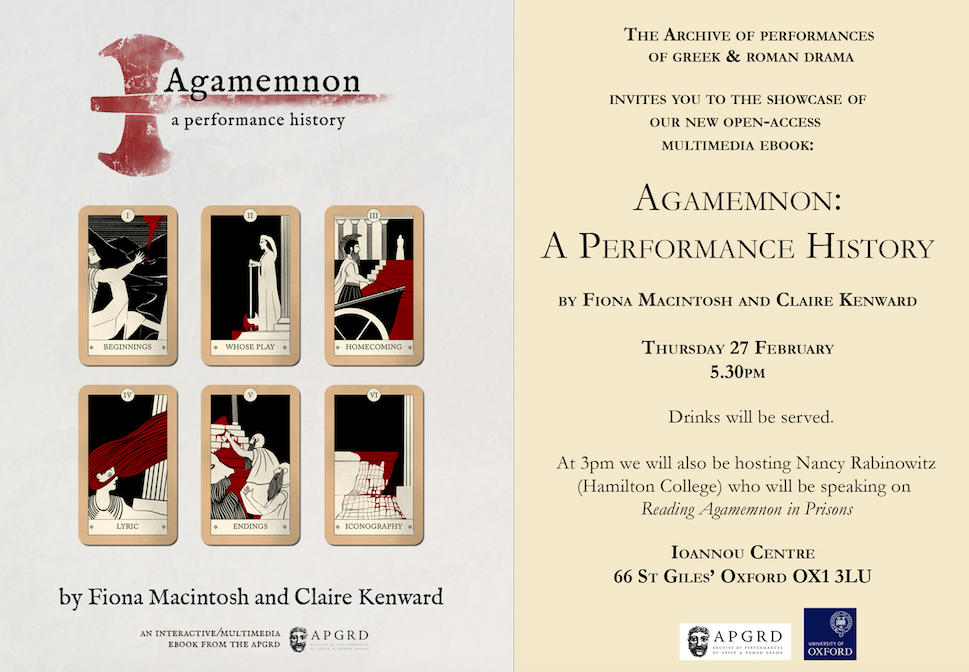 Join us for an afternoon and evening dedicated to receptions of Aeschylus' Agamemnon, starting at 3pm with a talk by Professor Nancy Rabinowitz (Hamilton College) on: 'Reading Agamemnon in prisons'.
At 5.30pm we'll be showcasing our latest open-access multimedia ebook - Agamemnon: a performance history - and give you the opportunity to play with this interactive resource on multiple devices. We would really appreciate your feedback at this final stage before we launch the book online! Ebook contributors and APGRD team members will be on hand.
Stay for drinks and, at 6pm, a 'live rehearsal' by Joan Iyiola (RSC Duchess of Malfi 2018, Globe Omeros 2017), who is the voice of Clytemnestra in the ebook, and Struan Leslie (Director, Movement Director, Dramaturg). Joan and Struan will take us through their rehearsal process, the conversations that arise between actor and director, and their use of the ebook's resources in developing three of Clytemnestra's speeches.
Beyond the Text: Chorus in the twenty-first century - public lecture/performance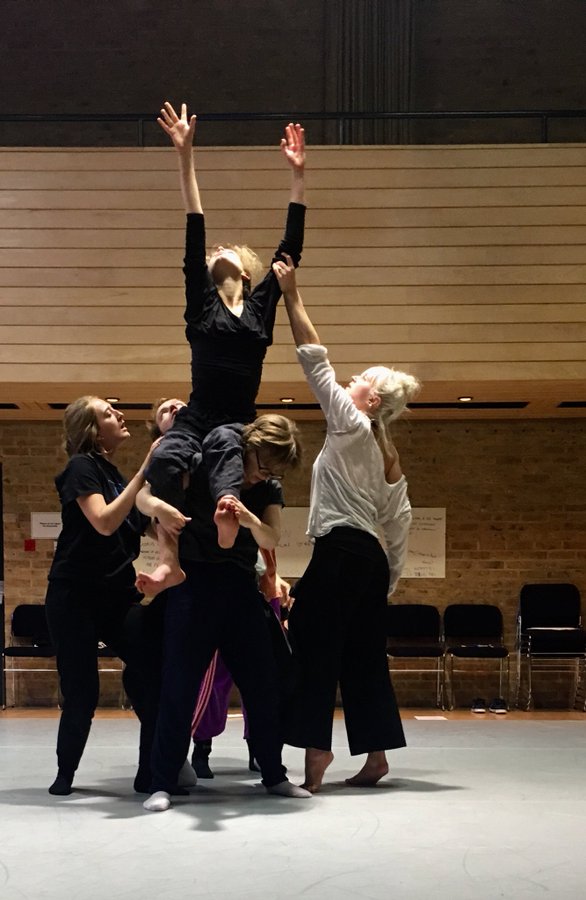 This APGRD lecture/performance of choruses from Euripides' Medea was the culmination of a week-long workshop by professional dancers and students, kindly supported by DANSOX, C-DaRE (University of Coventry) and the Oxford University Classical Drama Society (OUCDS).It was organised and directed by Marie-Louise Crawley (choreographer), Struan Leslie (Dramaturg, Movement Director), and Malcolm Atkins (Composer).
See our events page for more upcoming events, including the APGRD Michaelmas Seminar Series, a public lecture by Alena Sarkissian (Czech Academy of Sciences) (28 October), Lee Breuer and Maude Mitchell in conversation with Olga Taxidou (25 November), and Hélia Correia in conversation (2 December).
Photograph by Struan Leslie.
Seamus Heaney and the Classics: Bann Valley Muses
We are delighted to announce the publication of Seamus Heaney and the Classics: Bann Valley Muses, edited by Stephen Harrison, Fiona Macintosh and Helen Eastman. Find more information about the volume on the Oxford University Press website.
Newsletter
The latest edition of the APGRD's newsletter is available to download, containing news from the archive, as well as details of upcoming events and publications. Read it here. 
Likely Terpsichore? (Fragments)
Choreographer and dance-artist Marie-Louise Crawley spent six months  as Artist in Residence from January to June 2017, as part of the APGRD's Performing Epic project. During her residency, Marie-Louise developed a solo, masked, ancient pantomime-inspired, site-specific dance piece, Likely Terpsichore? (Fragments) for the gallery spaces in the Ashmolean. Based on four female figures from Ovid's Metamorphoses - Galatea, Myrrha, Philomel and Medusa - Likely Terpsichore? (Fragments) has been performed on numerous occasions in the Museum. A full film version is now available on the APGRD YouTube channel.
Staging the Archive: the new APGRD blog
The APGRD have recently launched a new blog, written by our graduates and early career researchers and aimed at sharing some of the stories from the archives with those of you who are not able to come and visit. As well as our 'The Archive in 100 Objects' project, the blog features guests posts by APGRD board members and other researchers, as well as practitioners' views. Read the latest post.
Interactive/Multimedia Ebooks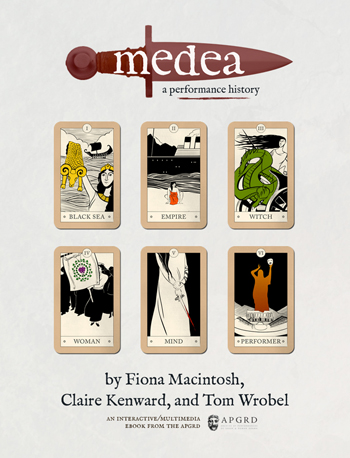 The APGRD received an AHRC Follow-On Funding Award  to produce two interactive/multimedia ebooks.
The ebooks, on the performance histories of Medea and Agamemnon, draw on our existing published research, considerably enhanced by our photographic, audio and video archival material as well as newly commissioned interviews and performances from scholars and theatre practitioners.
The ebooks are free to download and are available either as an iBook for Apple or as an EPUB for all other devices. Visit Medea, a performance history for more information and for links to download the first book.