Welcome
The APGRD is a research project based in the Classics Centre at the University of Oxford. It investigates the performance of ancient texts in any medium and any period, from Greek tragedy to Roman epic, from stage to screen, from antiquity to the present day.
A world-renowned international research centre, the APGRD has been at the forefront of classical reception studies for over fifteen years and is a pioneer in classical performance reception. For more information visit the About us section, or to learn about our archives and resources visit Research collections.
APGRD News
Newsletter
The latest edition of the APGRD's newsletter is available to download, containing news from the archive, as well as details of upcoming events and publications. Read it here. 
'Staging the Archive' Episode 5: Medea - A Mirror for the 21st Century 
Our latest podcast episode, featuring Shivaike Shah and Fran Amewudah (Producer and Director - BAME Medea) in conversation with Avery Willis Hoffman (Programme Director - Park Avenue Armory) is available to listen and download HERE. 
APGRD interactive/multimedia ebooks
We are delighted to announce that two instalment of our new free interactive/multimedia ebook - Agamemnon, a performance history - can be downloaded now from Apple Books (for Apple devices*):
Agamemnon, a performance history: Beginnings & Whose Play?
Agamemnon, a performance history: Homecoming & Lyric
*EPUB versions for devices other than Apple will follow.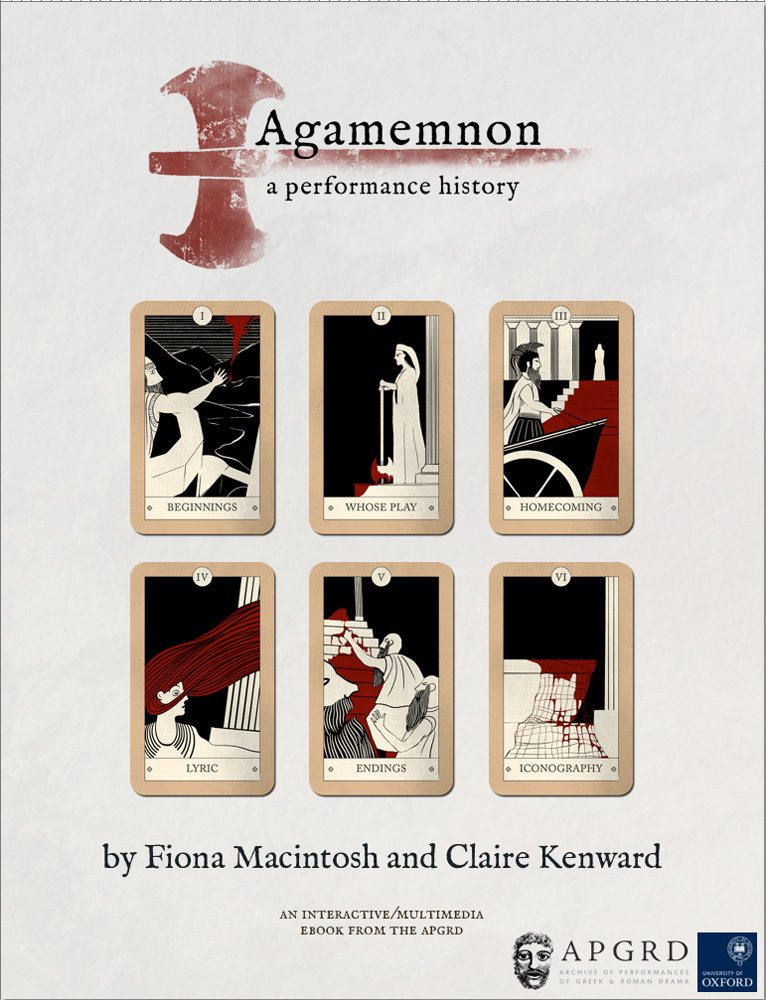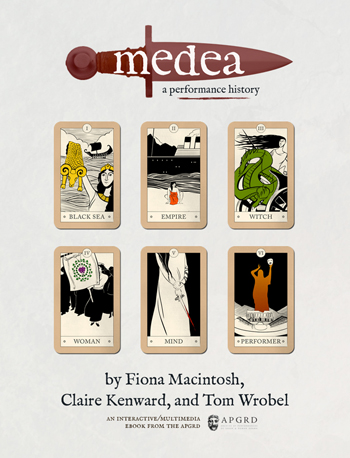 Responding to your feedback to our first interactive/multimedia ebook on Euripides' Medea, we have decided to release all our ebooks in instalments of two related chapters. So, alongside Beginnings & Whose Play?, you can also find Medea, a performance history on Apple Books reissued as three quicker-to-download instalments.
APGRD publications: 
Performing Epic or Telling Tales 
We are delighted to announce the publication of Performing Epic or Telling Tales, by Fiona Macintosh and Justine McConnell. 
View the volume on the Oxford University Press website here.
This is the second volume to emerge from our Performing Epic project, examining the reception of Greek and Roman epic across all performance genres. Whereas the APGRD volume Epic Performances (2018) examines the vast panoply of epic-inspired material on stage, screen, in opera and dance from the middle ages onwards,  Performing Epic or Telling Tales (2020) focuses less on 'what' the recent epic turn in the theatre consists of than 'why' it seems to be so prevalent. In chapters ranging from spoken word performances to dance, from the use of machines and technology to performances that make space for voices occluded by the ancient epics, Performing Epic or Telling Tales seeks to contextualize and explain the 'narrative'/storytelling (re-)turn in recent live performances with reference not only to the translation and scholarly histories of the epics, but also to earlier performance traditions and, notably, to recent theoretical debates relating to text-based 'drama' and performance-based 'theatre'.