Staging the Archive Podcast
The APGRD's Staging the Archive podcast was set up to sit alongside our blog of the same name. In each episode, we invite academics and/or theatre practitioners to choose an archive item to start a wider conversation. Each podcast episode has an accompanying blog post, going into further detail and enabling you to explore the archive items yourself and check citations. The podcast runs during the university's vacations; our next episode will be released in December 2020.
You can also subscribe to audio recordings of our Public Events on the University of Oxford's Podcasting site.
Information on how to subscribe to the podcast via iTunes or other podcatchers will be available shortly.
Latest episode: 
Medea: A Mirror for the 21st Century 
A podcast with Avery Willis Hoffman, Fran Amewudah, and Shivaike Shah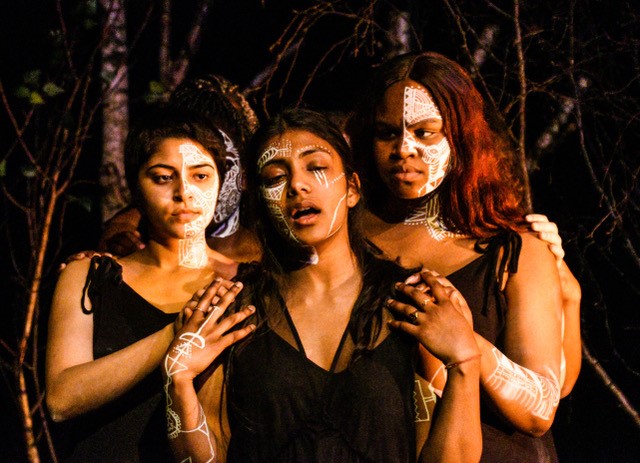 This edition of Staging the Archive was recorded in August 2020, in which Shivaike Shah and Fran Amewudah discuss their latest TORCH-funded project - reinventing and reimagining their successful 2018 student production of Medea with an all-BAME cast. They are interviewed by Avery Willis Hoffman (Program Director - Park Avenue Armory), who produced a student Medea herself in 2002. Read more >