by Julie Baleriaux
CAGR project in partnership with Kedleston Hall and the National Trust
When Lord Scarsdale, owner of Kedleston in the 18th century, decided to replace the formal Pleasure Grounds by something more interesting and fashionable, he opted for a Neo-Classical "Arcadia-esque" design. Where did he get his inspiration from? Scarsdale, having read Classics at Oxford, was fond of Greek and Roman literature. The partnership project teams up experts in Kedleston's history and the British 18th century with Classicist Julie Baleriuax in order to investigate how the reception of ancient literature influenced his landscaping plan.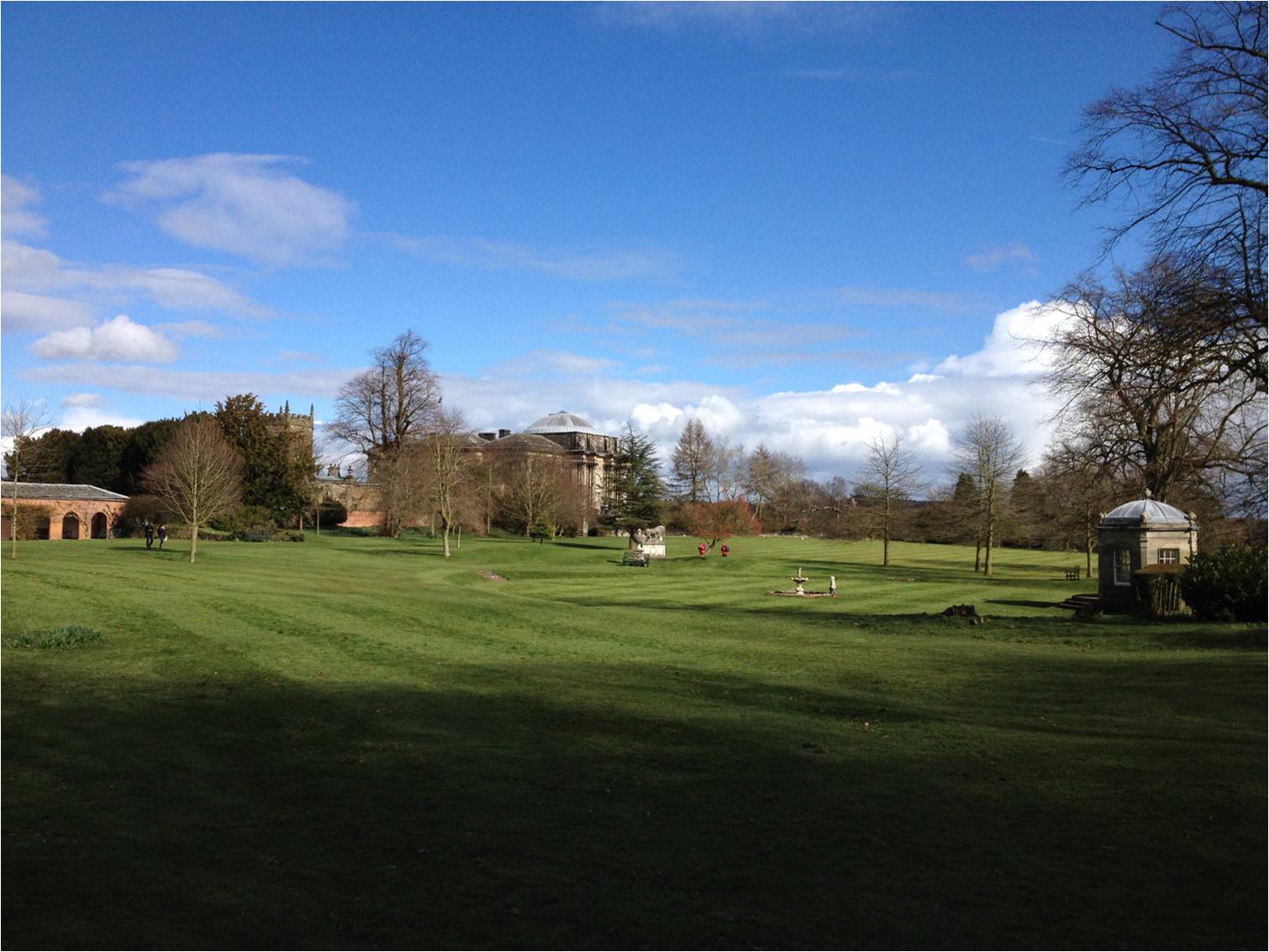 From miniature temples to statues of Venus to quotes from the Iliad scattered on monuments, topped by the magnificent "Amicis et Sibi" on the south pediment of the mansion overlooking the grounds, direct references to ancient literature are all over Kedleston's garden landscape. They are just waiting to be discovered. 
The outcome of the collaboration will be the production of a visitor's guide to the Classical Pleasure Grounds and an accompanying Exhibition in the summer of 2015.
Julie Baleriaux is a DPhil student at the University of Oxford (Lincoln College), whose research investigates the way space is given meaning through religion and myth in ancient Arcadia. She holds a Master of Arts in Classics from Stanford (2012) where she was a Hoover Fellow of the Belgian American Educational Foundation, and a Master of Arts in History from the Université Libre de Bruxelles (2011).
Her collaboration with Kedleston Hall arose from her interest in the reception of ancient Arcadia, a land of shepherds and mercenaries scarred by war, as an idealised Golden Age landscape in early modern art.