A guest post by Edith Hall and Rosie Wyles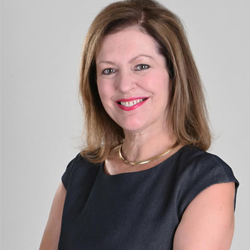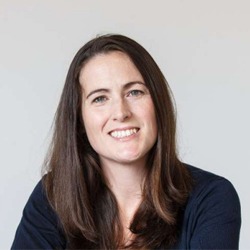 This post has an accompanying podcast recording featuring Professor Edith Hall and Dr Rosie Wyles
Plato defined the Greek diaspora as croaking 'like frogs round a pond' that stretched from the Pillars of Hercules in the west to the River Phasis, by which the Argonauts sailed up
to Colchis, in the far north-east. Yet the Greek communities around the Black Sea, who sailed there via the Sea of Marmara through the turbulent waters of the Bosporus, [right] despite abundant textual and material evidence for their vibrant their cultures, have historically been overlooked in western scholarship. Edith Hall became fascinated with the Greeks of Crimea when as a Cold War doctoral student she discovered that the northern-most surviving Greek stone theatre was in Sevastopol—in ancient times Tauric Chersonesos [below right]. Its temple of Artemis, or The Maiden, is the setting of Euripides'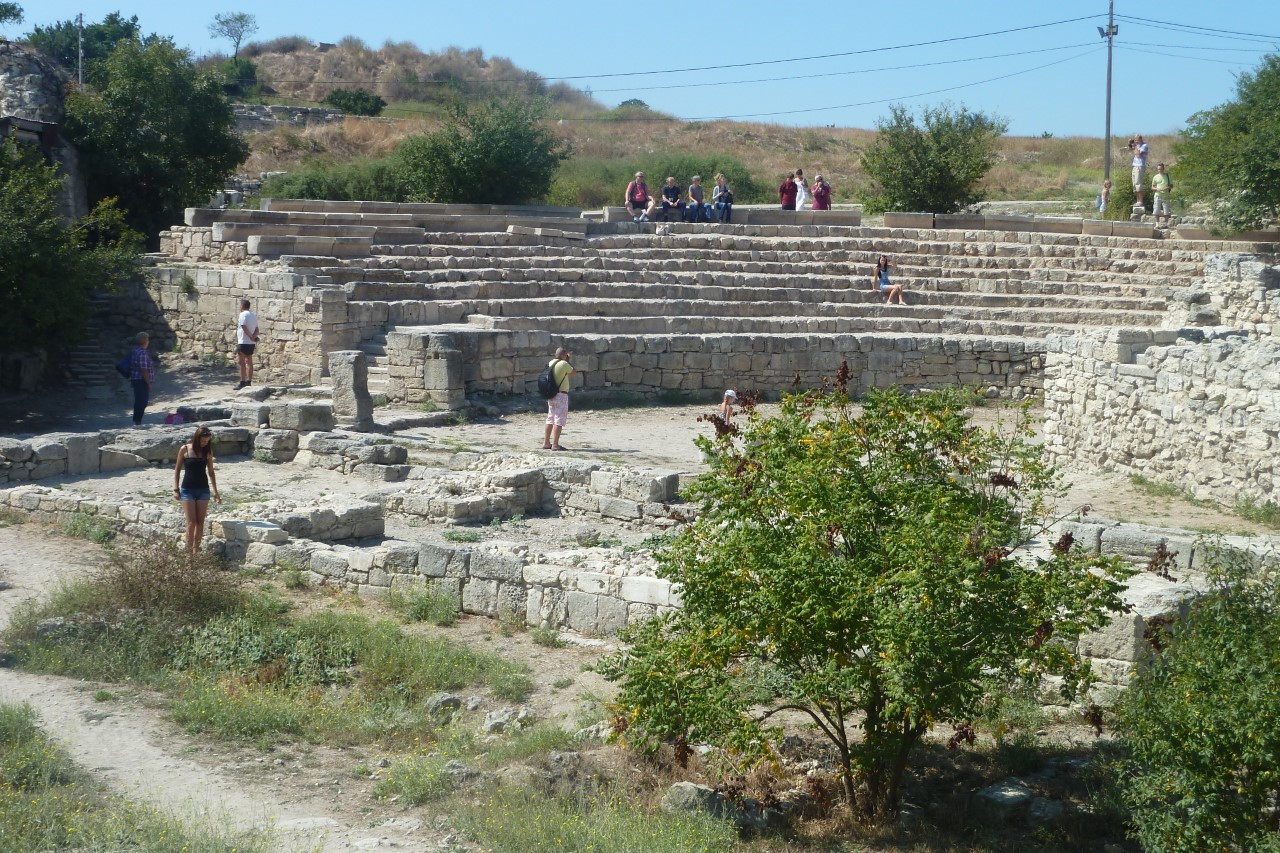 now neglected tragedy Iphigenia amongst the Taurians, usually Latinised as Iphigenia in Tauris, a play about which she wrote an earlier APGRD book published in 2013.
The same fascination led her long ago to befriend David Braund, Professor Emeritus of Black Sea Archaeology at Exeter University, who speaks Georgian and Russian
and is on close terms with eastern European and Turkish scholars. But the new edited volume Ancient Theatre and Performance Culture around the Black Sea (CUP 2019) resulted from Edith persuading Tony Harrison to write a site-specific version of Iphigenia in Tauris for the Sevastopol theatre. With Tony's partner Sian Thomas and archaeologist daughter Jane Harrison, Tony, David and Edith set off on an extraordinary reconnaissance trip to Crimea, via Kiev, in September 2011 [above right]. We were amazed by the archaeological museums of the peninsula, crammed with vases, figurines and architectural decorations that suggest communities spell-bound by Dionysus and the performances at his festivals. Full of fine Balaclava champagne, and inspired by discovering that Iphigenia is still a celebrity in Crimea [right],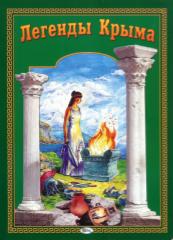 Edith and David decided that Black Sea theatrical culture needed a conference. They also needed a fellow conspirator who knew about theatrical vases and fragmentary drama, and were thrilled when Dr Rosie Wyles, an APGRD stalwart whose PhD with Edith Hall was funded by the Archive's second AHRC grant, author of Costume in Greek Tragedy and co-editor of the APGRD volumes on Pantomime and the Pronomos Vase, agreed to join them.
But V.I. Putin annexed Crimea in early 2014, preventing Tony's site-specific performance and nearly derailing the conference, scheduled for July that year. But invitations to eastern European scholars (all contacts provided by David) had already been sent. Most visas miraculously came through at the eleventh hour. The joint organisers—the Centre for Hellenic Studies at KCL and the APGRD—welcomed Ukrainian, Russian, Bulgarian and Georgian academics. They were joined by Polish theatre director Włodzimierz Staniewski, who screened his version of Iphigenia in Tauris, and APGRD Honorary Associate Yana Sistovari, who memorably directed dancer Ash Mukherjee in a dazzling intercultural performance inspired by Euripides' Medea. APGRD veterans Justine McConnell and Laura Monros also gave wonderful papers on the reception of the Black Sea tragedies.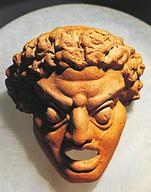 Every page of the book reveals fascinating material: the newly discovered remains of another theatre at Nymphaion near Kerch, excavated by Olga Sokolova [see the mask, left, for a recent find]; a chous illustrating comic actors founded on the Taman peninsula discussed by Jeffrey Rusten;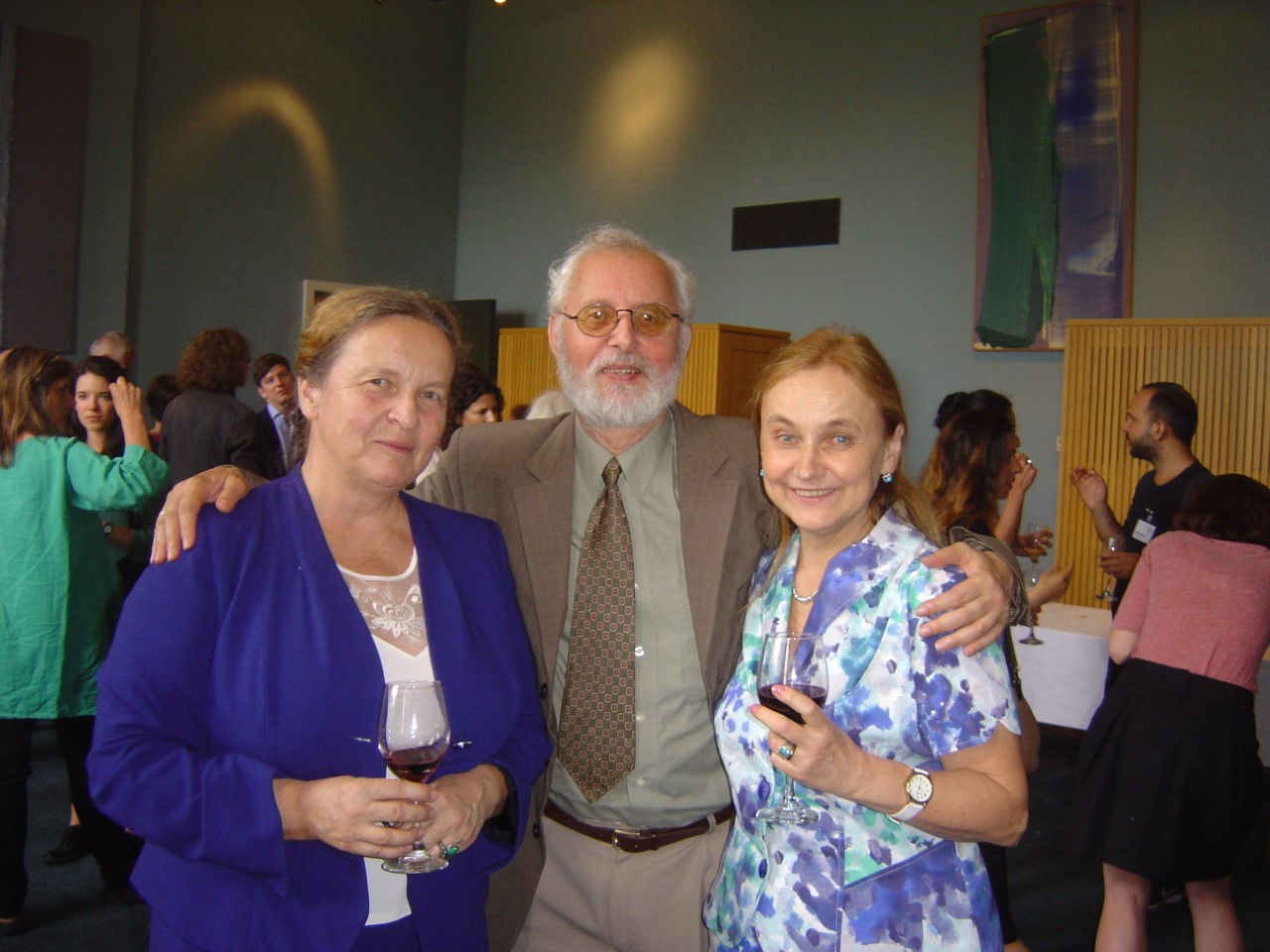 the spectacular Olbia masks examined by Valeriya Bylkova; the manifold riches of the Varna Museum described by Alexander Minchev, including a mosaic illustrating Menander's Achaioi; the intriguing comedians associated with Sinope. Marina Vakhtina [right, along with Olga and Alexander] illustrates the music and dance culture of the Scythians and its influence on Greek performances.
The region's rich performance culture offers an important backdrop to the question of what an Athenian krater, depicting tragic chorusmen, was doing in Olbia. The remaining fragments from this krater [below], dated to the 420s, emphasise dance (with each chorus member depicted in a different pose) and music (notice the exquisite detail of the aulos player's puffed out cheeks). The transformative nature of performance is highlighted by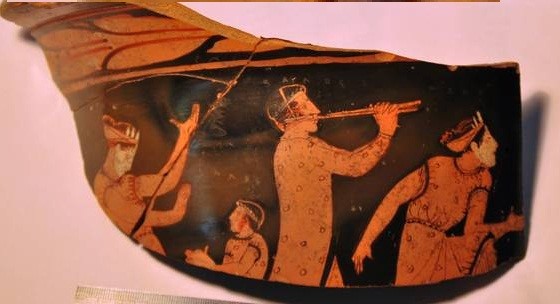 the contrast between the performers' necks and the white masks of the females they imitate and, even more extraordinarily, by the use of the feminine form in the inscriptions labelling these figures 'beautiful' (Edith and David brought this detail and its significance to light in their JHS article in 2014).
The conference invited the recontextualization of familiar literary evidence too, namely tragedies and tragic fragments with a Black Sea setting or backdrop. Emmanuela Bakola rethinks performance elements of Prometheus Bound from this perspective; Rosie Wyles identifies the region's place within colonial discourse through the fragments; Felix Budelmann reflects on Iphigenia in Tauris' interest in the boundaries of knowledge; Edith Hall highlights the role of Colchis, and its associations, in Medea. The myths and their dramatizations create a network of connections between the region and Athens, and beyond to Magna Graecia (explored by Edith through the Iphigenia in Tauris). The conference made connections of its own, bringing together people, disciplines, and approaches from different ends of the spectrum. The book reflects this, presenting a fusion of the latest archaeological finds with cutting-edge literary approaches (exemplified by Felix Budelmann's and Froma Zeitlin's contributions). This translates, it is hoped, some of the excitement of the exchanges at the conference.
There has also been sadness. The keynote paper was originally to have been delivered by Prof. Kate Bosher [right], a brilliant Canadian scholar who collaborated with the APGRD on The Oxford Handbook of Greek Drama in the Americas (2015). She had also thrown new light on the theatre of the western Greeks in her edited volume Theatre Outside Athens: Drama in Greek Sicily and South (CUP 2012); her posthumous monograph on Greek drama in Sicily will be published soon, having been prepared for publication by Edith with Clemente Marconi. But Kate died tragically early in 2013.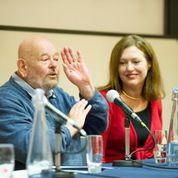 The APGRD's own Oliver Taplin bravely stepped in to draw connections between theatre culture at opposite ends of the ancient Greek world [left] And Tony Harrison's Iphigenia in Crimea finally received its world premiere on BBC Radio in April 2017.

The edited volume was finally launched in late 2019 [below], and as editors we are very proud that the project has not only expanded the horizons of the study of performance in antiquity, but it has also informed theatre practice and forged new friendships between scholars from counties who would have struggled even to communicate with one another until 1989. As research centres that are deeply committed to international and cross-disciplinary dialogue, both The Centre for Hellenic Studies at KCL and the APGRD in Oxford have been the perfect partners in this project.
Rosie (far left), Edith and David (4th and 3rd from left) with Edith's KCL supervisees at the book launch (27 November 2019)